NEW GARMIN Electronic Flight Instrument GI 275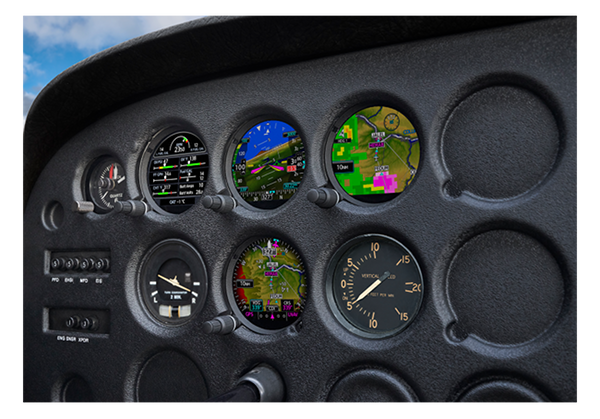 Replace analog gauges with electronic displays
Adaptable to a full range of instrument formats and functions, the GI 275 electronic display lets you keep the classic look of your panel while upgrading with modern, reliable glass touchscreen display technology.  
Out with the old, in with the new. It flush mounts in a standard 3-1/8" round cutout.
From piston singles to jets, it's STC'd for more than one thousand make/model aircraft.
How do you see it? Attitude, altitude, airspeed, CDI, HSI, MFD or EIS
It's available with precise digital ADAHRS and interface to drive select autopilots.
Connect your cockpit with built-in Wi-Fi® connectivity and BLUETOOTH® technology.
Know you'll get home with up to 60 minutes of optional backup battery power.